Participants: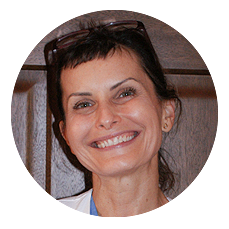 Professor Małgorzata Wierzbicka is a Chairman of the Department of Otolaryngology and Oncological Laryngology at the University of Medical Sciences in Poznań. She is a Former President of Polish Society of Skull Base Surgery, Chairman of the Oncological Section and member of the National Board of Polish Otorhinolaryngology - Head and Neck Surgery Society.
She is a member of the European working groups on TNM reclassification in laryngeal cancer and HPV low and high risk.
She is a member of the Scientific Faculty of the European Laryngological Society.
Her activity has focused on the head & neck surgery, especially tumors of the parotid, endoscopic and open surgeries of the larynx and huge resections of advanced tumors of the mouth, larynx and pharynx requiring reconstruction with free flaps.
Professor Wierzbicka is an author of Polish recommendations of the treatment for the neoplasms of head and neck and Polish recommendations for HPV diagnostics procedures in upper respiratory tract pathologies.
She is an author of impressive numbers of papers published in national and international journals.
Back