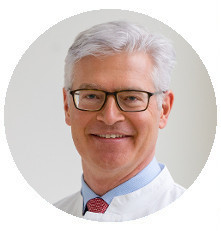 Prof. Christian Sittel
Chairman of the department of Otorhinolaryngology/Head&Neck Surgery at Klinikum Stuttgart/Germany since 2008.
President of the European Laryngological Society for the term 2018-2020.
Member of the European Society of Pediatric Otorhinolaryngology, member of several national and international scientific societies and reviewer for numerous journals.
He is covering the whole spectrum of Laryngology with a dedicated focus on pediatric and adult airway surgery.
Back