Surgeons: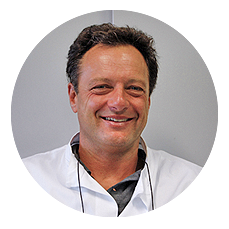 Professor Giorgio Peretti is a former President of the European Laryngological Society, a Corresponding Member of the American Academy of Otolaryngology-Head Neck Surgery, a Corresponding Fellow of the American Laryngological Society, and a Member of the Collegium Oto-Rhino-Laringologicum Amicitiae Sacrum. He is an Associate Professor of Otorhinolaryngology at the University of Genova's Medical and Postgraduate Schools and Director of Department of Otorhinolaryngology of the University of Genoa's San Martino University Hospital. He has been appointed Consultant of Otorhinolaryngology, Chief for Laryngeal Surgery and Voice Rehabilitation of the Department of Otorhinolaryngology at the University of Brescia in Italy.
His fields of clinical expertise include laryngology, phonosurgery, and the diagnosis and treatment of benign and neoplastic tracheal diseases.
He has authored numerous papers for a selection of prestigious national and international journals, book chapters, and many congress and symposium-related publications.
Back