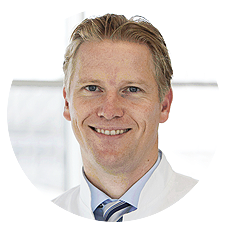 Professor Jens Klussmann a Chairman of the Department of Otorhinolaryngology, Head and Neck Surgery University of Cologne.
He is a Corresponding Member of the American Head and Neck Society and Active member of the American Association for Cancer Research, Scientific Council member of the European Laryngological Society and Founding Member of the European Salivary Glands Society, a member of German Society of Oto-Rhino-Laryngology in Head and Neck Surgery, board member and treasurer of the working Group Oncology. Member of the German Cancer Society and Member of the CORLAS (Collegium Oto-Rhino-Laryngologicum Amicitiae Sacrum).
He is in Editorial Board of Laryngorhinootologie, Frontiers Oncology, Oncologic and Head and Neck Oncology "European Journal of Inflammation" and reviewer for various journals and institutions.
Back