Participants: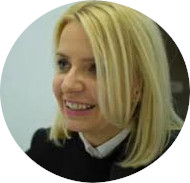 Dr hab. Joanna Jackowska is working for the Univ. ENT Dept. in Poznań.
Her activity focuses on phonosurgery and endoscopic removal of laryngeal cancer. She is the author of many articles, especially on recurrent papillomatosis in adults, and some chapters in the laryngological books for students and specialists.
She participates in some European projects. An important part of her activity is covered by English and Polish students.
Back