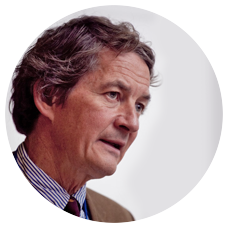 Professor Frederik Dikkers is a Professor and Chairman of the Department of Otorhinolaryngology in Academic Medical Center - Amsterdam. He is also Visiting Professor at the University of Belgrade. Professor Dikkers is a Board Member of more than 15 intramural, national and international societies, including International Association of Phonosurgery (IAP) and European Laryngological Society (ELS). Former General Secretary of this society.
Multiple awards recipient, including Isshiki Award and Kleinsasser Award for outstanding contribution to Laryngology.
Professor Dikkers's interests include the full array of laryngeal and tracheal problems. He is reviewer of 10 journals, and author or co-author of over 80 reviewed papers, and has contributed in numerous textbooks on the larynx and on the difficult airway.
Professor Dikkers has supervised 45 master's theses in medicine. He has given more than 650 presentations in more than 30 countries.
Back