6th European Laryngological
Live Surgery Broadcast
25th November 2020 | 9.00 - 16.00 CET (GMT+1)
Due to the pandemic the broadcast 2020 is posponed
Dear All,
Hello and welcome. We hope this letter finds you fit and healthy especially due to the current situation of the pandemic.
Despite the difficult times that we are presently enduring, the medical education must proceed. That is why our 6th ELS live surgery broadcast is scheduled to commence on 25th November 2020.
We wish to invite you for a day of different laryngological surgeries. Due to the pandemic, there are some modifications required regarding the organisation of the transmission.
The moderators will conduct the explanations of the operations from their own offices in Germany, The Netherlands and Spain. The central studio in Poznan will only consist of IT staff and one or two moderators.
We hope that all these limitations will not adversley influence the program and that we will be able to prepare and broadcast a series of interesting surgeries for the worldwide audience that we expect.
We invite you to follow our website and new communications.
Here is a map of the world which depicts from which countries the viewers observe the broadcast.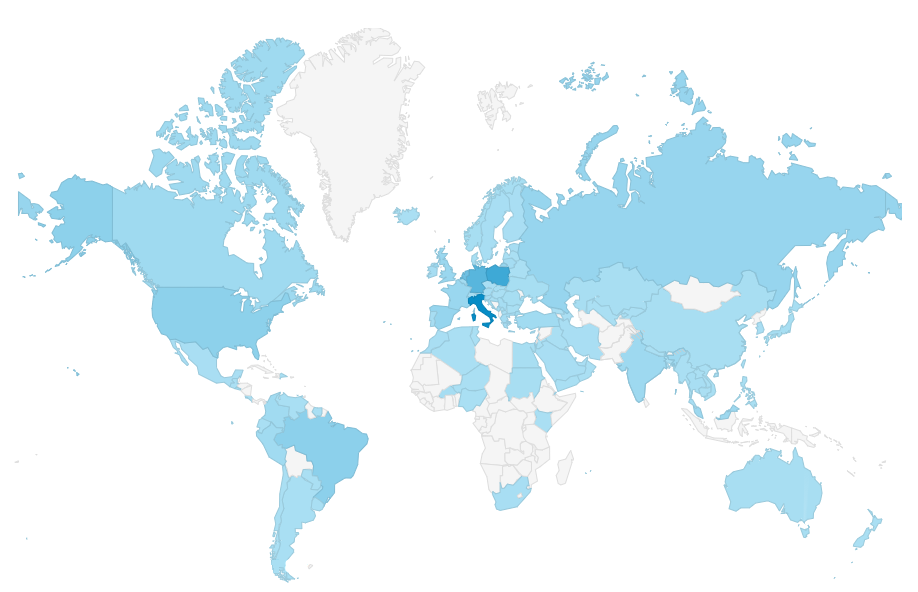 from light blue to dark blue - different colors according to the amount of viewers

white - no viewers
We look forward to seeing you in November 2020.